Posts for: September, 2016
By Lynda V. Butler, DDS
September 21, 2016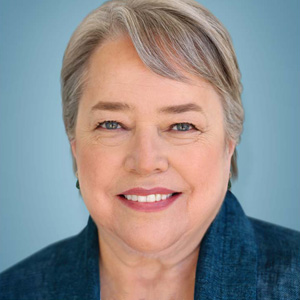 In her decades-long career, renowned actress Kathy Bates has won Golden Globes, Emmys, and many other honors. Bates began acting in her twenties, but didn't achieve national recognition until she won the best actress Oscar for Misery — when she was 42 years old! "I was told early on that because of my physique and my look, I'd probably blossom more in my middle age," she recently told Dear Doctor magazine. "[That] has certainly been true." So if there's one lesson we can take from her success, it might be that persistence pays off.
When it comes to her smile, Kathy also recognizes the value of persistence. Now 67, the veteran actress had orthodontic treatment in her 50's to straighten her teeth. Yet she is still conscientious about wearing her retainer. "I wear a retainer every night," she said. "I got lazy about it once, and then it was very difficult to put the retainer back in. So I was aware that the teeth really do move."
Indeed they do. In fact, the ability to move teeth is what makes orthodontic treatment work. By applying consistent and gentle forces, the teeth can be shifted into better positions in the smile. That's called the active stage of orthodontic treatment. Once that stage is over, another begins: the retention stage. The purpose of retention is to keep that straightened smile looking as good as it did when the braces came off. And that's where the retainer comes in.
There are several different kinds of retainers, but all have the same purpose: To hold the teeth in their new positions and keep them from shifting back to where they were. We sometimes say teeth have a "memory" — not literally, but in the sense that if left alone, teeth tend to migrate back to their former locations. And if you've worn orthodontic appliances, like braces or aligners, that means right back where you started before treatment.
By holding the teeth in place, retainers help stabilize them in their new positions. They allow new bone and ligaments to re-form and mature around them, and give the gums time to remodel themselves. This process can take months to years to be complete. But you may not need to wear a retainer all the time: Often, removable retainers are worn 24 hours a day at first; later they are worn only at night. We will let you know what's best in your individual situation.
So take a tip from Kathy Bates, star of the hit TV series American Horror Story, and wear your retainer as instructed. That's the best way to keep your straight new smile from changing back to the way it was — and to keep a bad dream from coming true.
If you would like more information about orthodontic retainers, please contact us or schedule an appointment for a consultation. You can learn more about this topic in the Dear Doctor magazine articles "Why Orthodontic Retainers?" and "The Importance of Orthodontic Retainers." The interview with Kathy Bates appears in the latest issue of Dear Doctor.
By Lynda V. Butler, DDS
September 06, 2016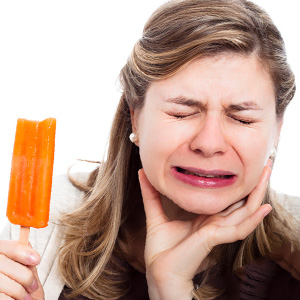 If you're one of over 30% of Americans who wince in pain when eating and drinking certain foods and beverages, you may have tooth sensitivity. Although there are a number of possible causes, the most common place to look first is tooth dentin.
Lying just under the enamel, dentin consists of tiny tubules that transmit sensations like pressure or temperature variation to the nerves of the inner pulp. The enamel, the gums and a covering on the roots called cementum help dampen these sensations.
But over-aggressive brushing or periodontal (gum) disease can cause the gums to shrink back (recede) and expose the dentin below the gum line; it can also cause cementum to erode from the roots. This exposure amplifies sensations to the nerves. Now when you eat or drink something hot or cold or simply bite down, the nerves inside the dentin receive the full brunt of the sensation and signal pain.
Enamel erosion can also expose dentin, caused by mouth acid in contact with the enamel for prolonged periods. Acid softens the minerals in enamel, which then dissolve (resorb) into the body. Acid is a byproduct of bacteria which live in dental plaque, a thin film of food particles that builds up on teeth due to poor oral hygiene. Mouth acid may also increase from gastric reflux or consuming acidic foods or beverages.
Once we pinpoint the cause of your tooth sensitivity we can begin proper treatment, first and foremost for any disease that's a factor. If you have gum disease, we focus on removing bacterial plaque (the cause for the infection) from all tooth and gum surfaces. This helps stop gum recession, but advanced cases may require grafting surgery to cover the root surfaces.
You may also benefit from other measures to reduce sensitivity:Â applying less pressure when you brush; using hygiene products like toothpastes that block sensations to the dentin tubules or slow nerve action; and receiving additional fluoride to strengthen enamel.
There are effective ways to reduce your tooth sensitivity. Determining which to use in your case will depend on the cause.
If you would like more information on tooth sensitivity, please contact us or schedule an appointment for a consultation. You can also learn more about this topic by reading the Dear Doctor magazine article "Treatment of Tooth Sensitivity: Understanding Your Options."