Posts for: December, 2017
By Lynda V. Butler, DDS
December 18, 2017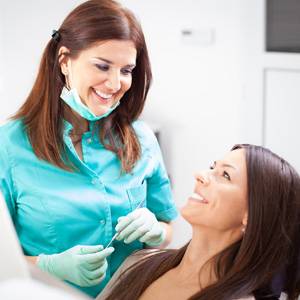 While it may not be one of your favorite features in the dental office, the dental drill is nevertheless necessary for treating problem teeth. It's used primarily for removing decayed or damaged structure and preparing a tooth for fillings or other restorations.
Dental drills have been used for decades and are quite effective — but they have their drawbacks. Their rotating burrs often remove portions of healthy tooth structure along with decayed material. Friction from the drill action can cause discomfort, so local anesthesia is usually needed. Drills can also emit a high-pitched machine noise that's unsettling to many patients.
There's a growing alternative to the drill, known as air abrasion. Although the technology has been around since the 1950s, the development of new suction pumps that capture the resulting dust from its use has made it more palatable as an option to the traditional drill.
Also known as particle abrasion, the technique uses a pressurized stream of fine particles (usually aluminum oxide, an abrasive powder) directed at teeth to wear away (abrade) the tooth's structural surface. We can be quite precise in the amount of surface material removed, so it's useful for diminishing stains or roughing the surface for bonding materials like composite resin. We're also able to remove decayed material with very little impact on surrounding healthy structure, and you may not need anesthesia during the procedure.
While this quiet alternative to the noisier drill is quite versatile, it does have its limitations. It's not that efficient for preparing larger cavities for restoration or for removing older amalgam fillings. The teeth to be treated must be carefully isolated to prevent the fine particle dust produced from being swallowed by the patient or spread into the air. High-volume suction equipment is a must or the procedure will create a "sandstorm" of particles in the room.
Still, for situations suited to it and with proper isolation measures, air abrasion can be effective and comfortable. If the technology continues to improve, the dental drill may soon become a relic of the past.
If you would like more information on procedures using air abrasion, please contact us or schedule an appointment for a consultation. You can also learn more about this topic by reading the Dear Doctor magazine article "Air Abrasion Technology."
By Lynda V. Butler, DDS
December 10, 2017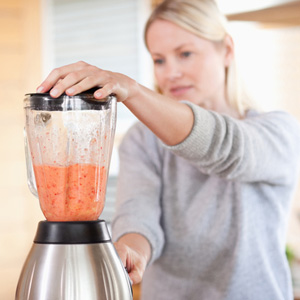 We don't often think about it, but eating is a multi-staged process. It starts, of course, with food that's hopefully high in nutritional value. But you also need coordinated jaw action to chew and shred your food that when combined with the enzymes in saliva can then be effectively digested in the stomach.
But what if you're unable to chew some foods because you suffer from chronic jaw pain and dysfunction? This is the situation for millions of people who suffer from problems associated with the jaw joints—temporomandibular joint disorders (TMD). It's not just the chronic pain and discomfort TMD can cause that's a real issue—it may also be preventing you from eating foods that are healthy for you.
Because TMD can make it difficult to open your jaws wide or causes pain when you bite down, you might especially have trouble with certain fruits and vegetables as well as many meats. Many people opt to skip otherwise healthy foods because they're too difficult to eat. That, however, could lead to lack of proper nutrition in the long run.
But with a few techniques and modifications, you can still include many of these foods in your diet even when TMD discomfort flares up. For one, be sure to cut all your food portions (including toast) into small, bite-sized pieces. These should be small enough to limit the amount of jaw opening required to comfortably place the bite in your mouth and chew. When preparing your food, be sure to peel fruits and vegetables that have skin, which is often hard to chew.
You should also try cooking crisper fruits and vegetables to a soft, moist texture. Choose meat cuts, poultry or seafood that can be cooked to a tender, moist consistency—you can also use gravies and sauces to further moisten them.
And don't forget to chew slowly. Not only does slower eating aid in digestion, it will help you avoid overworking your jaw joints.
With a few adjustments you can have a normal, nutritious diet and minimize the discomfort of your TMD symptoms. Continual healthy eating is a must for overall health and quality of life.
If you would like more information on reducing the impact of TMD on your life and health, please contact us or schedule an appointment for a consultation. You can also learn more about this topic by reading the Dear Doctor magazine article "What to Eat When TMJ Pain Flares Up."