Posts for: February, 2018
By Lynda V. Butler, DDS
February 16, 2018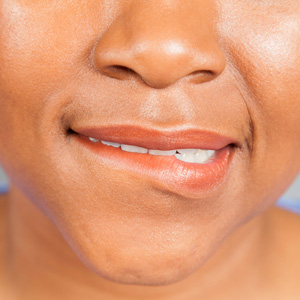 You might not be aware how much force your jaws generate while you eat or chew. But you can become aware in a hurry when part of your inside cheek or lip gets in the way.
What may be even worse than the initial painful bite are the high odds you'll bite the same spot again—and again. That's because of a feature in the skin's healing process.
As a surface wound heals, it often forms a cover of fibrous tissue consisting of the protein collagen. This traumatic fibroma, as it's called, is similar to a protective callous that develops on other areas of damaged skin. In the process, though, it can become "taller" than the surrounding skin surface, which increases the chances of another bite.
This second bite often results in more fibrous tissue formation that rises even higher from the skin surface, which then becomes more likely to be bit again. After repeated cycles, the initial wound can become a noticeable, protruding lump.
These kinds of sores are typically not cancerous, especially if they've appeared to form slowly over time. But they can be a nuisance and the occasion of sharp pain with every subsequent bite. There is, though, an effective way to deal with it—simply have it removed.
While it involves a surgical procedure—an oral surgeon, periodontist or dentist with surgical training usually performs it—it's fairly minor. After numbing the area with a local anesthetic, the dentist will then completely excise the lesion and close the resulting gap in the skin with two or three small sutures (it could also be removed with a laser). The wound should heal within a few days leaving you with a flat, flush skin surface.
The tissue removed is usually then biopsied. Although it's highly unlikely it was more than an annoying sore, it's still common procedure to examine excised tissues for cancer cells. If there appears to be an abnormality, your dentist will then see you to take the next step in your treatment.
More than likely, though, what you experienced was a fibroma. And with it now a thing of the past, you can chew with confidence knowing it won't be there to get in the way.
If you would like more information on dealing with common mouth sores, please contact us or schedule an appointment for a consultation. You can also learn more about this topic by reading the Dear Doctor article "Common Lumps and Bumps in the Mouth."
By Lynda V. Butler, DDS
February 01, 2018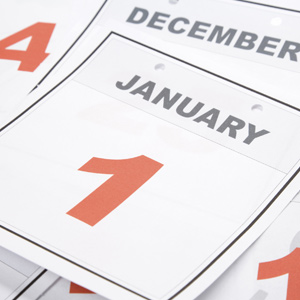 In the winter months, when the daylight hours grow few, we celebrate the season with holiday lights and good cheer. This season of hope and renewal also gives us a chance to think about the future — to take stock of where we've been, and even plan for some changes in the new year.
Deciding to improve your overall health is one great way to start off the year. Of course, we know many resolutions that begin with crash diets and extreme fitness programs won't be kept up for very long. But if there were one permanent change you could make, which would both enhance your appearance and improve your health… would you do it? If you are missing teeth — or if you're wearing dentures that aren't working the way you'd like — then perhaps we can offer a suggestion: Consider dental implants.
Besides being an obvious blemish on your appearance, missing teeth also create problems you can't see. For one, it's harder to eat a proper, balanced diet if you have trouble chewing certain foods, potentially leading to serious nutritional problems. For another, when teeth are lost, the bone in your jaw that used to surround them begins to deteriorate. This can cause you to have a prematurely aged look, and make you appear unhappy even when you're not.
Unfortunately, dentures don't solve these problems — in fact, they tend to compound them. Many denture wearers report they have problems eating; some even say they eat better without dentures. And dentures don't stop bone loss; in many cases, especially when they don't fit correctly, they actually accelerate it.
But there's really no reason you have to get by with missing teeth. Since they were introduced some three decades ago, dental implants have offered people a better way to replace lost teeth. With implants, you can eat your favorite foods again, smile with complete assurance, and stop worrying about dentures that may fit poorly or slip out at the wrong times.
Fixed solidly in your jaw in a minor surgical procedure, dental implants function just like your natural teeth. Their natural look and "feel" makes it easy to forget they aren't the teeth you were born with. Best of all, they can last the rest of your life… unlike bridges or dentures. Because they offer a permanent solution, implants can be quite cost-effective in the long run. But the way they can restore your confidence and make you feel good about yourself isn't something you can put a price on.
So if you have ever thought about making a New Year's resolution that will really improve your health and well-being — consider dental implants. Just call our office to schedule a consultation. You can learn more in Dear Doctor magazine's in-depth guide, "Dental Implants."