Posts for tag: dental care
By Lynda V. Butler, DDS
January 19, 2022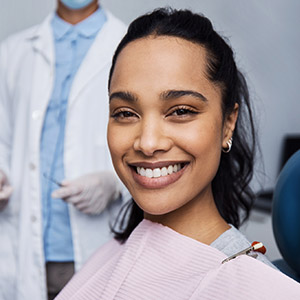 Modern dental restorations are not only more life-like than past generations, but also more durable. Today's fillings, crowns and bridges can last for years or even decades.
But that doesn't mean you can set them and forget them—they all require some level of maintenance and care. Here are 3 common restorations and what you need to do to make them last.
Fillings. Whether traditional dental amalgam ("silver") or tooth-colored composites, fillings today are incredibly strong and durable. But they do have one point of vulnerability, especially larger ones—the seam where the filling material meets the natural tooth. Bacteria tend to build up along this seam, which could lead to decay and the formation of a new cavity that weakens the filling. To avoid this, be sure you're brushing and flossing everyday and seeing your dentist at least twice a year.
Veneers. Dentists bond these thin shells of tooth-colored porcelain over the visible surface of teeth to hide chips, stains or other blemishes. But although the bonding agents we use create an incredibly strong hold, the bond between the veneer and tooth could weaken when subjected to higher than normal biting forces produced by nail-biting, ice-chewing or a tooth grinding habit. If you have such a habit, see your dentist about ways to minimize it and protect your veneers.
Bridges. Traditional bridges consist of an array of artificial crowns with those in the middle substituting for the missing teeth, while those on the end attach to the natural teeth on either side of the gap to support the bridge. Bridges can also be supported by dental implants. In either case, tooth decay or gum disease could undermine the natural teeth or bone supporting a bridge. To avoid a bridge failure, keep the areas around supporting teeth or implants clean and regularly checked by a dentist.
Above all, the danger dental disease poses to natural tissues also threatens the restorations that depend on them. Keeping your mouth free of disease is your best strategy for ensuring your dental work enjoys a long, functional life.
If you would like more information on protecting your dental work, please contact us or schedule an appointment for a consultation. You can also learn more about this topic by reading the Dear Doctor magazine article "Extending the Life of Your Dental Work."
By Lynda V. Butler, DDS
November 15, 2020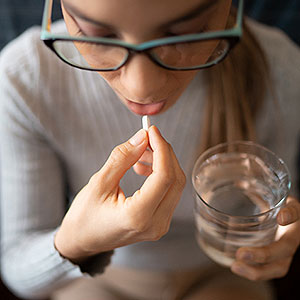 Undergoing dental work is for the most part a pain-free affair. But once you're home and the anesthetic begins to wear off, you may have some discomfort.
Fortunately, most post-procedure pain can be managed with non-steroidal anti-inflammatory drugs or NSAIDs. And while stronger versions of these pain relievers can be prescribed, you may only need one sold over-the-counter.
NSAIDs like ibuprofen or acetaminophen work by inhibiting the release of prostaglandins, substances that stimulate inflammation in traumatized or injured tissues. It differs in this way from the two other primary pain medications: Steroids act like natural hormones that alleviate physical stress in the tissues; and narcotics like morphine or codeine suppress the brain's reaction to nerve firings.
While these stronger types are effective for stopping pain, they can have several serious side effects. Narcotics in particular can be addictive. Although they may be necessary in serious cases of acute pain, most dentists turn to non-addictive NSAIDs first, which are usually effective with the kind of discomfort associated with dental work and with fewer side effects.
That's not to say, however, that NSAIDs are risk-free—they must be taken properly or you could suffer serious health consequences. For one, NSAIDs have a blood-thinning effect that's even more pronounced when taken consistently over a period of weeks. This can lead to bleeding that is difficult to stop and erosion of the stomach lining leading to ulcers. Prolonged use can also damage the kidneys.
As a rule of thumb, adults shouldn't take more than 2400 milligrams of ibuprofen or other NSAIDs in a day, unless otherwise directed by their doctor. For most, a 400-milligram oral dose taken with food (to minimize stomach upset) is usually sufficient to relieve pain for around five hours.
You'll usually avoid unwanted health effects by keeping within your dentist's recommended doses and taking an NSAID for only a few days. Taking an NSAID properly can help keep your discomfort to a minimum after dental work without the need for stronger drugs.
If you would like more information on managing dental pain, please contact us or schedule an appointment for a consultation. You can also learn more about this topic by reading the Dear Doctor magazine article "Treating Pain With Ibuprofen."