Posts for tag: root canal treatment
By Lynda V. Butler, DDS
August 27, 2020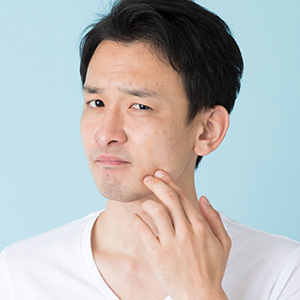 Bad news at your last dental visit: You have a decayed tooth. And not just in the enamel—the decay has invaded the tooth's inner pulp and the resulting infection is threatening the supporting bone structure.
You're thinking that tooth is toast. Then comes the good news: your dentist believes the tooth can be rescued with a root canal treatment.
But then you begin thinking about how often Uncle Sid says he'd rather undergo a colonoscopy than have a root canal. Is the procedure really as painful and uncomfortable as popular culture says it is? What is a root canal really like?
First step: Things go numb. Uncle Sid is wrong: A root canal treatment is painless because your dentist will first make sure the entire area involving the tooth is anesthetized. This does involve injecting the local anesthetic deep within the tissues, but you won't even feel the needle prick thanks to topical anesthesia applied to the surface gums.
Second step: Drilling deep. After applying a protective dam to isolate the infected tooth from its neighbors, your dentist will drill a small access hole through the enamel and dentin to reach the pulp and root canals. If it's one of the larger back teeth, the access hole is usually drilled in the tooth's biting surface; in a front tooth, the hole is usually located on the tongue side.
Third Step: Removing diseased tissue. Using special instruments, your dentist will remove the diseased tissue in the pulp and root canals, essentially stopping the infection and any tooth pain you've been experiencing. The empty pulp chamber and canals are often then disinfected with a special antibacterial solution.
Fourth Step: Protecting the tooth. After some shaping, the pulp chamber and root canals are filled with a special filling to prevent further infection. The access hole is then filled and sealed to complete the procedure. At some point in the future, the tooth typically will need a crown to add support and further protection.
You may have some minor discomfort afterward, but this can usually be managed with a mild pain reliever like ibuprofen or acetaminophen. After a week or so, you'll be good as new—and so will your tooth.
If you would like more information on root canal therapy, please contact us or schedule an appointment for a consultation. You can also learn more about this topic by reading the Dear Doctor magazine article "A Step-By-Step Guide to Root Canal Treatment."
By Lynda V. Butler, DDS
January 30, 2020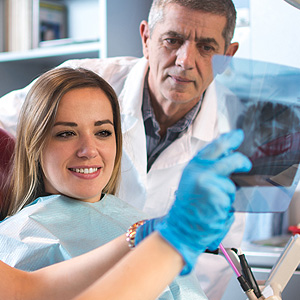 You've recently learned one of your teeth needs a root canal treatment. It's absolutely necessary: for example, if you have decay present, it will continue to go deeper within the tooth and it will spread to the roots and bone and could ultimately cause you to lose your tooth. Although you're a little nervous, we can assure you that if we've recommended a root canal treatment, it's the right step to take for your dental health.
There's nothing mysterious — or ominous — about a root canal. To help ease any fears you may have, here's a step-by-step description of the procedure.
Step 1: Preparing your mouth and tooth. We first take care of one of the biggest misconceptions about root canals: that they're painful. We completely numb the tooth and surrounding tissues with local anesthesia to ensure you will be comfortable during the procedure. We isolate the affected tooth with a thin sheet of rubber or vinyl called a rubber dam to create a sterile environment while we work on the tooth. We then access the inside of the tooth — the pulp and root canals — by drilling a small hole through the biting surface if it's a back tooth or through the rear surface if it's in the front.
Step 2: Cleaning, shaping and filling the tooth. Once we've gained access we'll clear out all of the dead or dying tissue from the pulp and root canals, and then cleanse the empty chamber and canals thoroughly with antiseptic and antibacterial solutions. Once we've cleaned everything out, we'll shape the walls of the tiny root canals to better accommodate a filling material called gutta-percha, which we then use to fill the canals and pulp chamber.
Step 3: Sealing the tooth from re-infection. Once we complete the filling, we'll seal the access hole and temporarily close the tooth with another filling. Later, we'll install a permanent crown that will give the tooth extra protection against another infection, as well as restore the tooth's appearance.
You may experience some mild discomfort for a few days after a root canal, which is usually manageable with aspirin or ibuprofen. In a week or so, you'll hardly notice anything — and the tooth-threatening decay and any toothache it may have caused will be a distant memory.
If you would like more information on root canal treatments, please contact us or schedule an appointment for a consultation. You can also learn more about this topic by reading the Dear Doctor magazine article "A Step-by-Step Guide to Root Canal Treatment."
By Lynda V. Butler, DDS
June 05, 2017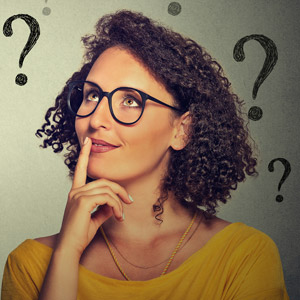 A root canal treatment is a commonly known but often misunderstood procedure. Contrary to popular belief, these treatments aren't painful — in fact, they often stop a toothache. More importantly, a "root canal" can give a tooth on the verge of loss another lease on life.
Still, if you've never experienced a root canal treatment before, you probably have questions. Here are the answers to a few of the most common.
Why do they call it a "root canal"? This is the popular shorthand term for a procedure that removes diseased tissue from a decay-infected pulp, the innermost part of a tooth and the actual root canals themselves. Root canals are the narrow, hollow channels that run from the tip of the root to the pulp and are also involved in the procedure.
Why do I need one? Once infected, the pulp's bundles of blood vessels, nerves and other tissues become diseased. This often results in a painful toothache that can also suddenly disappear once the nerves within the pulp die. But there's still a problem: If we don't clean out the diseased and dead pulp tissue, the infection could spread through the root canals to the bone and endanger the tooth's survival.
What happens during the procedure? After deadening the tooth and surrounding gums with local anesthesia, we enter the pulp through an access hole we create. Using special instruments we remove the diseased tissue and shape the root canals to seal them with a filling material called gutta percha. Sealing the access hole is then necessary to prevent re-infection. Later we'll cap the tooth with a porcelain crown to restore its appearance and add further protection against fracture or cracking of the tooth.
Who can perform a root canal treatment? In many cases a general dentist can perform the procedure. There are some complex situations, however, that require a root canal specialist with additional training, expertise and equipment to handle these more difficult cases. If your tooth is just such a case it's more than likely your general dentist will refer you to an endodontist to make sure you get the right kind of care to save it.
If you would like more information on root canal treatment, please contact us or schedule an appointment for a consultation. You can also learn more about this topic by reading the Dear Doctor magazine article "Root Canal Treatment: What You Need to Know."